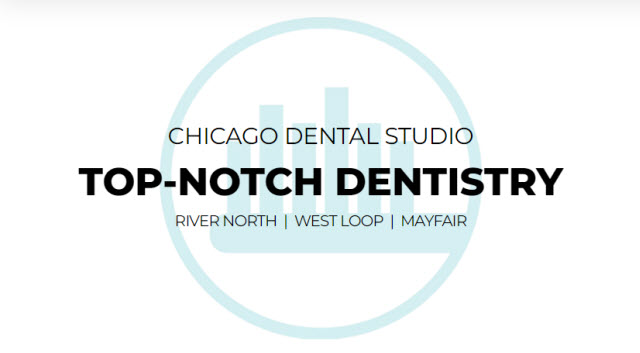 Chicago Dental Studio
443 West Huron St, Chicago
River North 312.210.9216
View Website
Special Instructions and Photo Credit
See website for all 3 locations
Chicago Dental Studio has 3 locations. River North (443 West Huron St) and West Loop (207 South Halsted) and Mayfair (4402 W Lawrence Ave). Quality dentistry is important, not only for oral health and hygiene, but also for cosmetic purposes. If you are in need of cosmetic dental work in Chicago, get in touch with us! As one of the most highly regarded cosmetic dental offices in Chicago, not to mention a New Beauty Top Provider, our skilled team would be happy to help you with your dental needs so that your teeth can be healthy and bright.
Love our business by sharing
I have been a patient of this office for many years and the care I have received has always been top notch. Dr. Nathan Hoffman is very personable and professional.
A network website with social media sharing where "businesses work together building traffic."
** The Power of Social Media Networking **
Register
It is free and easy. Click register, then verify your email. Login to the admin panel and create your listing.
REGISTER
Promote your Specials
Add specials or menu items with a photo to your listing. Also highlight your live music and special events.
Want to be featured on our top 10 website?
For only $300 for 1 year (12 months), you will be part of the top ten network.
Related Businesses and Deals